In 2021, e-commerce sales accounted for nearly 19% of the world's total retail spending. Now if that doesn't seem like a lot, what if I told you that means $4 trillion of spending every year?
Online shopping is fast outpacing brick-and-mortar stores. But what does that mean for your business? Online business is fundamental to the future of commerce and without efficient tracking and management, that system could quickly fall apart. That's where centralized dispatching comes in.
In this blog we find out what this is and how it can improve your business model.
What is centralized dispatching?
Centralised dispatching is the arrangement of goods or services from a single, centralized location. Data collection devices are used to communicate between departments and relay crucial information.
The main function of dispatching is to determine the priority of an order. Someone then sets instructions for the organisation and delivery of that order.
Delivery processes used to be simpler, they involved giving a customer an accurate arrival time and then following through on that with prompt delivery.
Although these fundamentals still exist, modern dispatch processes are far more complicated. Some of the things you need to consider are:
▶️ Driver logs
▶️ Fuel costs
▶️ Vendor management
▶️ Routing decisions
▶️ Warehouse issues.
How does centralised dispatching work?
A set process is triggered when a client makes an order. The various parts of this process all need to be actioned.
1) A store or department issues an order to deliver the required raw materials. This is followed by an instruction to send the required tools to a worker.
2) The worker will collect their tools and proceed with the task. A time ticket will be issued at the start and end time of the operation, which forms the basis of their pay.
3) Order cards or drawings must be available from the start, and equipment ready for use. Throughout all of this, you must keep extensive records to maintain a high standard of information.
Understanding a decentralized system
In a decentralised system, the shop supervisor performs the dispatch orders. At its core, it still runs the same functions, but they're performed internally.
The supervisor will decide who handles various orders as well as what materials and equipment they need. There are some advantages to a decentralised dispatching system. However, the benefits of a centralised system far outweigh those of a decentralised organisation.
Difference between centralized and decentralized dispatching
In a decentralised system, the shop supervisor knows the ins and outs of their business. These guys run a tight ship and they're likely to run a smooth operation because they know your business so well.
They'll understand who's in the best position to complete the task and what they need to do so. This is usually enough for small businesses.
When working internally, the communication gap is smaller. This can also result in fewer delays. Some external systems come with the risk of duplicating reports and logs.
Thankfully, modern software that supports centralised dispatching doesn't have this problem.
Advantages of a centralised dispatching system
A centralised dispatch model comes with several benefits. When orders are brought into a singular location, a synergy of communication occurs.
This reduces the risk of information loss and enhances the transfer of knowledge. It also creates a more informed routing system. It then becomes easier to streamline workflows and follow established routines.
Centralised dispatching makes training new staff a lot easier. It streamlines team training by consolidating the information you use to teach your new operators. Any behavioural differences are reduced when people are relaying the same information.
If you run or manage a business, you know routine is valuable. The more you can streamline a process, the more value and productivity you add to each workday.
And lastly, the primary benefit of a centralised dispatch system is the fact that it allows for simple (yet powerful) standardisation. Best practices can be determined from a single location by centralizing dispatching functions.
Standardisation helps you support your staff with easy-to-follow workflows, and reduces human error. It eliminates the possibility of local and untested behaviour.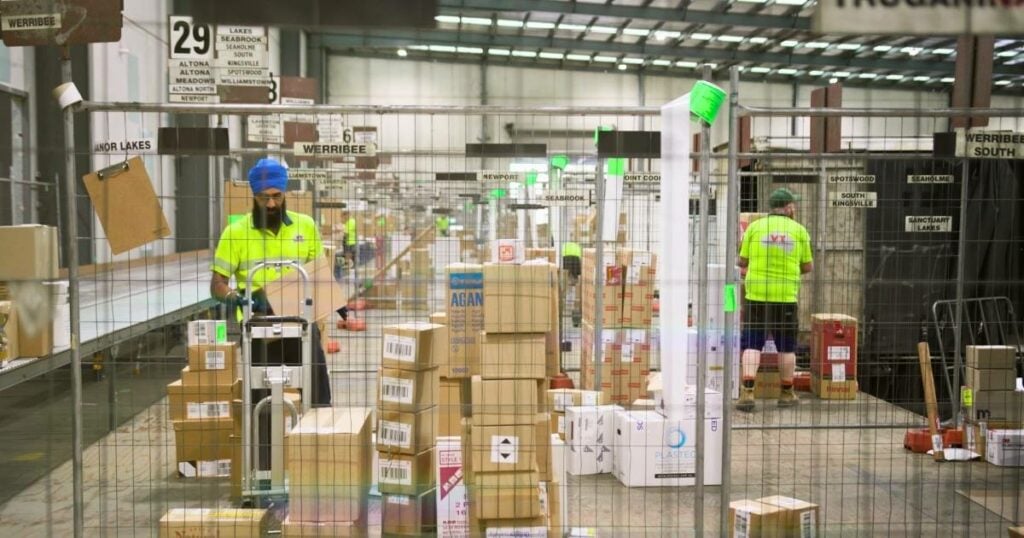 How to improve the centralized dispatching model
The effectiveness of dispatchers is determined by how well they prioritise jobs. They must also understand the best way to allocate mobile personnel to the appropriate on-site jobs.
The onus does not have to fall entirely on the dispatcher, but they do act as the face of your customer service.
A dispatcher must have a good grasp of their field workers' capabilities and availability. They should also have an in-depth understanding of the travel routes and equipment required. This enables field technicians or drivers to provide a timely and accurate service.
The ability to quickly analyse customer information is crucial in estimating the urgency of the desired service. Active listening, organisation, prioritisation, and customer service are key skills. While these are but a handful of the necessary skills required, they are some of the most valuable.
Finally, the efficient use of technology is paramount. The right software can completely change the game for a company.
Whether your fleet is small or large, you need the best system for your business if you're going to remain competitive. You can be sure that if you're not doing it, someone else is.
Manage your systems with ease
Centralised dispatching and delivery dispatch software can be really important for managing a delivery business. The key to truly efficient management is a system that simplifies logistics.
TransVirtual gives you complete control of your deliveries and total supply chain visibility. This makes your business as effective as it can be without sacrificing quality. Book a demo with us today to become truly efficient and organised.