Table of Contents:
From small, delicate or unusual items to big, unruly and odd-shaped objects, find out how to minimise the logistical problems involved with shipping ugly freight.
Have you ever tried to gift wrap a chainsaw? Or send a piano through the post? Perhaps you have encountered a particularly fragile or valuable item that needs to be handled with extreme care; or an item that needs special equipment and extra staff to successfully deliver it.
If you've ever had to contend with packaging, shipping and delivering items such as these, then you've encountered ugly freight.
For some delivery companies, the management procedures involved with shipping ugly freight do not fit into their narrow logistical frameworks. But if your company is prepared to adopt a few simple strategies, delivering ugly freight can be made pretty straightforward. So let's take a look at how you can satisfy your customer's ugly freight shipping requirements.
What is Ugly Freight
The term "ugly freight" is a catch-all description for anything that doesn't fit the usual categories of delivered items. You could probably say, "if it doesn't fit in a standard box, it's ugly."
Because of its size, shape, value or delicacy, ugly freight cannot be processed through the regular courier or postal channels. The automated sorting machinery and bar-code identification systems used by standard courier companies — systems geared to standardized box size and weights — are not capable of adapting easily to oversized, unusually-shaped, heavy, fragile or valuable cargoes.
Is my freight really that ugly?
Don't worry, your goods aren't actually ugly! They're just a little odd-looking. These are a few examples of items that might be considered ugly by standard courier companies:
Artworks. Items such as paintings and sculptures can be rare, valuable and delicate.
Medical Equipment. This often requires very careful handling to avoid damaging sensitive or highly-calibrated parts.
Computer or Electrical Equipment: This type of freight can be extremely heavy, especially items such as transformers and racks of hard drives.
Household Items: Whiteware and carpets require specialized equipment to load and unload them.
Dangerous Goods. Paint, lubricants and pressurized canisters need special licences and handling methods.
Items that may damage other freight. Uncrated parts for farm machinery or earthmoving equipment can impale or crush other freight.
How to Manage Ugly Freight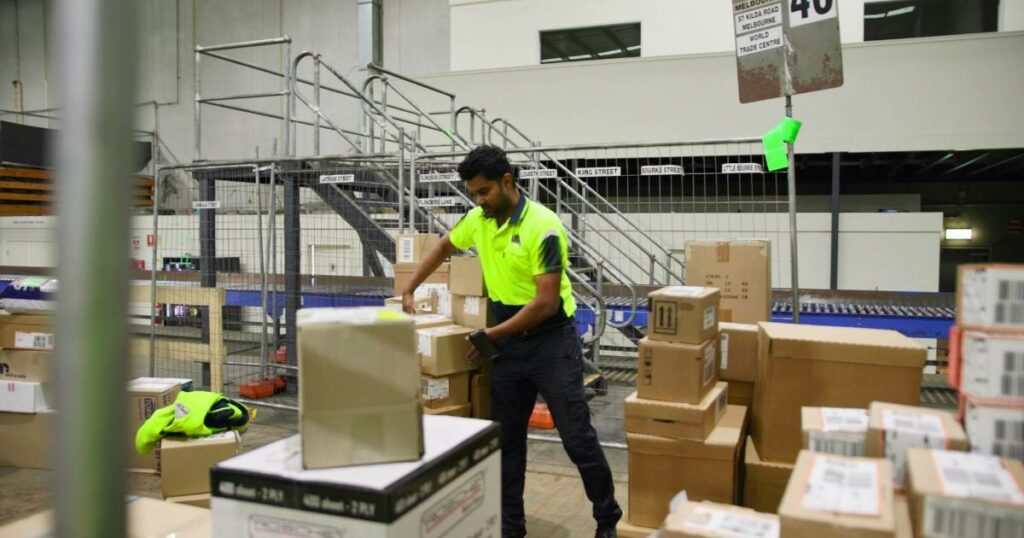 Your customers will expect you to deliver their goods intact and on time no matter how ugly it is. So if your systems are set up to cope with ugly freight you are going to be able to offer a service that other companies cannot.
These are a few things to consider:
Package it properly
Choosing the correct packing, palletising or crating system can make a difficult-to-shift item of ugly freight easier to move. Work with your customers to ensure the most appropriate packaging is used.
Handle it differently
Ugly freight may require specialised equipment such as forklifts, Hi-ab trucks or heavy-lift cranes to move it onto and off the transporting vehicle. You may also need to allow for additional staff in order to load, transport and unload an item of ugly freight.
Allow for longer shipping times
While a small, rectangular package can be rapidly sent down the supply chain, shipping ugly freight may involve delays caused by traffic, availability of staff, sign-off by the authorities involved and even the weather.
These factors need to be allowed for and included in your calculations about the cost of shipping an item of ugly freight.
Streamline Your Ugly Freight With TransVirtual
In reality, no freight is really ugly: it just needs a little extra TLC to get it to the right place, on time and intact. At TransVirtual, our logistics software is tailor-made to help you successfully expedite your customer's ugly freigh55t.
The software's rating system allows you to easily calculate the weight/cube integrations based on the length and cubic dimensions of the item. From there it is a simple procedure to input costings and logistics associated with transporting and delivering the article.
So get in touch with our sales team today and let us help turn your customer's ugly freight into a good-looking item delivered safely to their door.