Brief explainer for transport and distribution.
Table of contents:
– What is the hub and spoke model?
– What transport carriers use hub and spoke distribution?
– How is this distribution model beneficial?
– Benefits for customers
Hub and Spoke, Point 2 Point, Full Truckload... There's always a lot to consider in the logistics game.
Let's take you briefly through exactly what the hub and spoke model is, and how you can make the most of it by increasing efficiency, automating tasks, and saving time, fuel and costs.
What is the hub and spoke model?
The hub and spoke model is a distribution network that unsurprisingly resembles a bicycle wheel. The hub sits in the middle and allows each of the spokes to move in one direction of delivery and meet at a central location.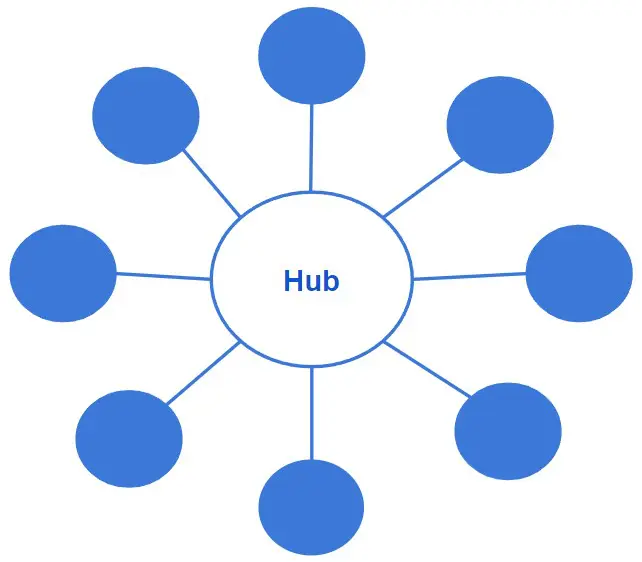 The model is commonly used across Australia and the world in transportation networks, for example in big grocery chains: food and consumer goods from various locations are loaded into a single truck and then transported to one store together for last mile delivery.
It's also the model that airports use to move people around the world. We all come together at the airport and then fly as one across the globe.
Whether talking about goods or people, you can see the hub and spoke model is extremely common and useful, too. It's essential to our international and national economies, especially for a country as geographically spread out as Australia.
What transport carriers use hub and spoke distribution?
It should make sense that Less Than Truckload (LTL) shippers are the ones to utilise the hub and spoke model.
The fundamental purpose of an LTL shipment is to carry numerous smaller shipments in a single truck to a destination.
It's not cost-effective or efficient to send a single pallet from Sydney to Melbourne, so an LTL carrier will set up a series of distribution centres where the trucks can be fully loaded with various shipments going to the same destination.
This not only saves on transportation costs, it also speeds up your chain and increases delivery efficiency.
How is the model beneficial for LTL carriers?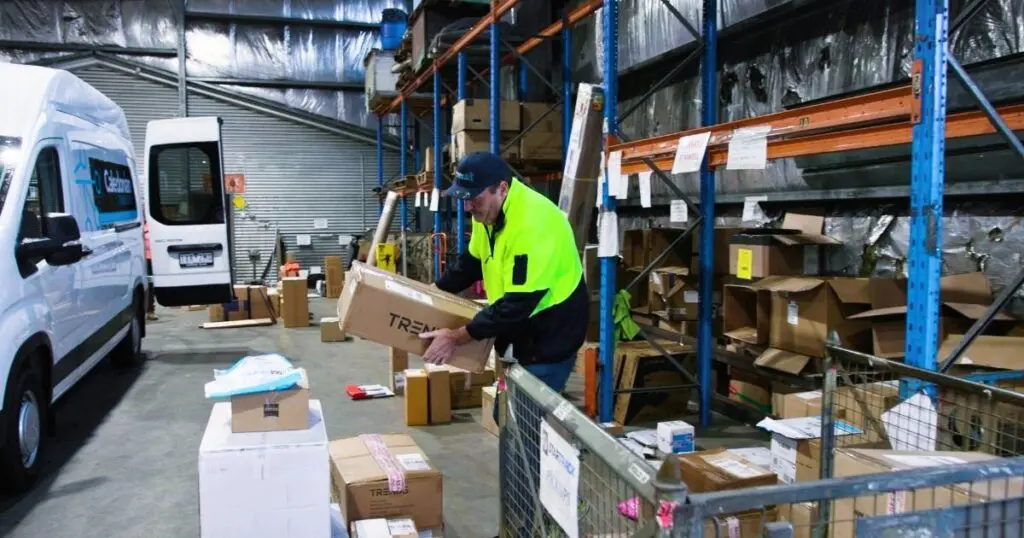 In an ideal world, every shipper will manage their schedules with single truckloads heading to single destinations. And then return with another full truckload.
Of course, the reality in transport and distribution just isn't that simple.
The hub and spoke model simplifies the real world process of shipping smaller, messier freight. While most LTL shippers can't use Full Truckload (FTL) shippers, the model gives everyone the flexibility needed to move goods.
The central hub is set up to receive, route, load and launch multiple shipments to single destinations. Utilising a software that works for the hub and spoke model will automate most of your required tasks and make something that's quite complex become quick and easy.
Benefits for customers as well as carriers
Increasing efficiency across the board means that retailers, agents, carriers, drivers and consumers all feel the benefits.
The most obvious benefit is cost saving. Your transportation cost per delivery will come down. A hub can receive large volumes of LTL shipments each day, storing the freight until an appropriate route, truck and destination are ready. This doesn't take long because hubs are a hive of activity and there's always new shipments arriving. The trucks don't take long to fill up.
For the LTL company, it saves fuel, wages and time. They can then pass those savings on to customers.
When the hub and spoke model becomes automated, customer service also benefits. Automated communication is quick and easy (and cheaper), and when something goes missing, track and trace is easier too with increased visibility.
As technology evolves, so will shipping
The modern supply chain is driven by efficiency more than ever before. But the hub and spoke distribution model has been around for over a hundred years and is still highly relevant to today's shipping landscape.
However as technology changes, the hub and spoke model will evolve too, offering shippers and carriers alike more flexibility, faster deliveries, and better customer service. This means that choosing a cloud-based software that can update regularly and keep up with these changes is essential.
Back to you
Have you got any questions remaining?
Our friendly team of Aussie transport veterans are well versed in the hub and spoke distribution. We can talk you through how our software will work for your business (because we know no two businesses are quite alike).
Get in touch when you're ready, we're always here to help.