What Does DIFOT Mean?
If you own or manage a transportation company and are hearing about this for the first time, you're probably wondering: "What is DIFOT?"
DIFOT, meaning Delivery in Full On Time, is a measurement of delivery performance in a supply chain broken into two distinct halves. The first half, Delivery in Full, means that every item in an order was delivered and accepted by a customer. In other words, the exact quantity ordered matches what was ultimately delivered.
The second half, On Time, means that the driver arrived precisely as scheduled, corresponding closely with the established ETA window.
While this measurement tool may seem unwieldy at first, it's extremely easy to understand and apply. And once you grasp what DIFOT is, you'll be able to use it to improve upon virtually every aspect of your supply chain operation.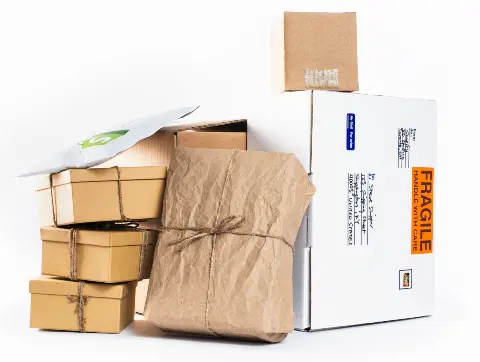 How is DIFOT Calculated?
DIFOT is calculated in a very simple way that any business can use to determine the efficiency of their supply chain operations.
Here's how:
▶️ Identify whether items in a given order are Delivered, Not Delivered, or Partially Delivered.
By using a Delivery Management Software like TransVirtual, your business can track items at every single point of the delivery process and ensure they reach their destination. Then, you'll be able to determine the exact percentage of items delivered in full over time.
▶️ Determine whether the items in the order were delivered on time.
Since this is decided mostly by the logistics manager, it may be more difficult to pin down. Most of the time, that ETA falls within a 90-minute window. Fortunately, with a quality transportation management software, you can set a specific time window for the ETA and learn the percentage of deliveries made within that window.
▶️ Calculate the percentage of items delivered in full and on time over a given period.
For example, if 95 out of 100 items were delivered in full and on time on a given day, you have a 95% DIFOT. A DIFOT software can provide highly accurate DIFOT reporting that allows you to easily parse the data and understand any issues you may have in your supply chain.
DIFOT vs. OTIF
If you dig a little deeper into this topic, you'll probably come across the acronym "OTIF." But don't worry – the meanings of both DIFOT and On Time and In Full (OTIF) are interchangeable.
Your business can use whichever acronym makes more sense to you and your team. Regardless of which one you choose, you'll use it to better understand how well your supply chain functions and where you can improve your operation.
Why is Delivery In Full On Time an Important KPI?
DIFOT is a critical key performance indicator (KPI) because it accurately defines the efficiency of your supply chain with more nuance than other indicators. The higher your DIFOT score, the more demonstrably successful you are at taking orders, procuring freight, communicating with suppliers, and transporting the cargo itself.
Most businesses in the transportation industry consider DIFOT a better performance indicating metric than less comprehensive alternatives like shipped-on-time (SOT) or on-time performance (OTP). DIFOT looks at deliveries from a better perspective altogether – that of the customer.
In other words, if your business can present itself as having a higher DIFOT than your competitors, potential customers will see that as an indicator of your commitment to efficiency and excellence.
How to Improve DIFOT Performance
Once you calculate your DIFOT, you can then thoroughly examine the data you've collected. For example, if only a few of your deliveries had issues, you can probably assume the errors were due to human error or carrier failure.
The majority of factors that impact your DIFOT are related to shipping routes and incorrect assumptions about established transit times. But if you see multiple delivery issues with the same customer, it's likely a systemic problem that can be corrected and prevented in the future.
With the right monitoring tools on your side, you should be able to pinpoint transit issues when they occur and why. By fixing them, you'll see an increase in your overall DIFOT performance. These include optimal cargo loading, perfected route navigation, utilizing contactless delivery options, and much more.
Best Ways to Monitor DIFOT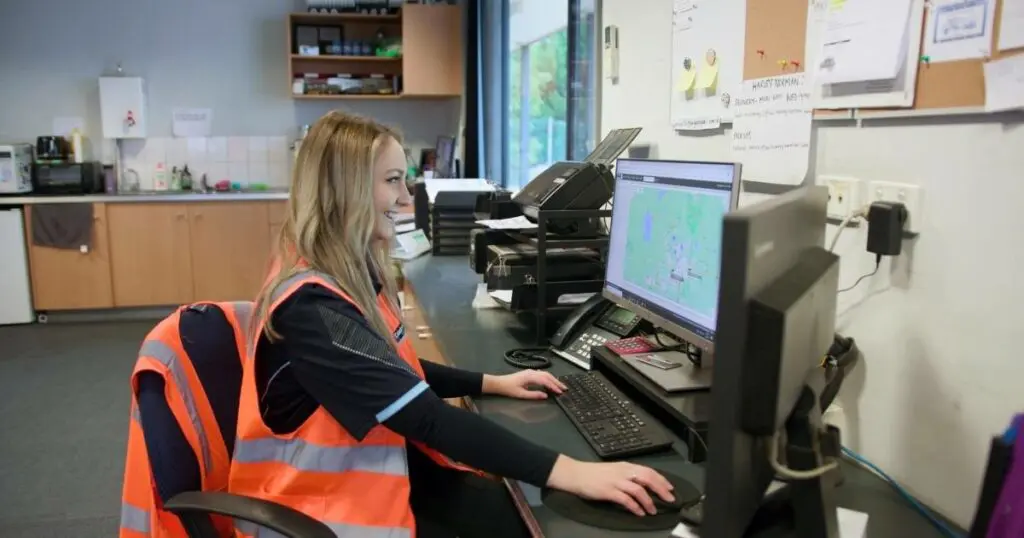 Some businesses manage a complex series of spreadsheets to keep track of their supply chain activities. These require an immense amount of time spent number crunching and poring over data.
Your best bet as a transportation or freight company is to embrace digital solutions that provide automated processes and reporting in real-time, like TransVirtual's transportation management system (TMS). TransVirtual offers intuitive DIFOT monitoring with detailed analyses. As a result, you'll be able to improve your order fulfillment rates rapidly and see positive business growth as a result.
In TransVirtual there is the ability to mark consignments as Delivered In Full On Time and the system can do this automatically based on the listed delivery date and time. There is also a handy DIFOT Reviews page that allows you to track and monitor delivery times and overall business performance.
Delivering in full
Delivering in full, on time means providing exceptional service for your customers. And with the ever-growing importance of measuring and monitoring performance in real-time, it's good to know you can improve your DIFOT or OTIF metrics with ease.
For more information on DIFOT reporting and software for transportation businesses, talk to the TransVirtual team today.
Get in touch when you're ready or book a free demo, we're always here to help.