For a smooth transition without losing your mind.
TMS implementation can be overwhelming: there are so many moving parts.
Changing any system in your business is time-consuming, uncertain, and usually stressful. And even more so when it's your TMS that affects the workflow of every staff member in your business (as well as vendors' and customers' companies). It's tough.
We've created five important steps to look at to help you successfully implement a new TMS in your business.
Firstly, what is a TMS?
A transport management system (TMS) is software that directs tasks and interactions between: your order management system, warehouse/distribution centre, and carriers.
It's the logistics hub in a combined network of carriers, shippers and customers.
A fully-featured TMS software usually includes:
✅ Route planning and optimisation
✅ Load optimisation and execution
✅ Freight audit and payment
✅ Advanced shipping
✅ Order visibility
✅ Track and trace
✅ Carrier management
Once implemented, a TMS is a robust platform that benefits everyone in your supply chain: your drivers, office staff, warehouse personnel, agents, customers and consumers.
Basically, a TMS will calculate and direct exactly what needs to be done, by whom and when. Where possible, it'll do it for you. For example, an electronic proof of delivery notice can trigger automated customer contact.
So where you may be used to sending paper invoices or manually allocating drivers and routes, an automated TMS automatically does that for you in just a few moments. Many of your business processes will become automated within your application.
Most modern TMS solutions are cloud-based. This means your business data is stored on a secure server that can be accessed from any location with an internet connection.
Many of the newest TMS programs are also designed for mobile devices, with dashboards customised to the individual preferences of the user.
What exactly your TMS does for you after successful implementation depends entirely on what you set it up to do. But if your TMS is flexible it will improve your business (think faster, more efficient, more profitable) whether you deliver tens of thousands of parcels a week or you drive one van all day.
Let's take a look now at how you can set your business up for smooth TMS implementation.
Step 1: Define your goals
There are a lot of reasons your business can benefit from a TMS, like route optimisation, automated invoicing, better customer communications, cost savings, and increased tracking and tracing capabilities.
But this doesn't mean much if you don't know exactly how they'll apply to your business. So try asking yourself some questions.
▶️ What are you really hoping to gain from the TMS implementation process?
▶️ What does 'success' look like post your initial implementation project?
Basically, what does your business look like now and what do you want it to look like once you've implemented your TMS? What will it do for you?
A strategic business plan will be really useful here. It'll help you understand the potential ROI of your TMS, make a plan of action, and take that plan to all relevant staff/users of your TMS (which can also include your customers).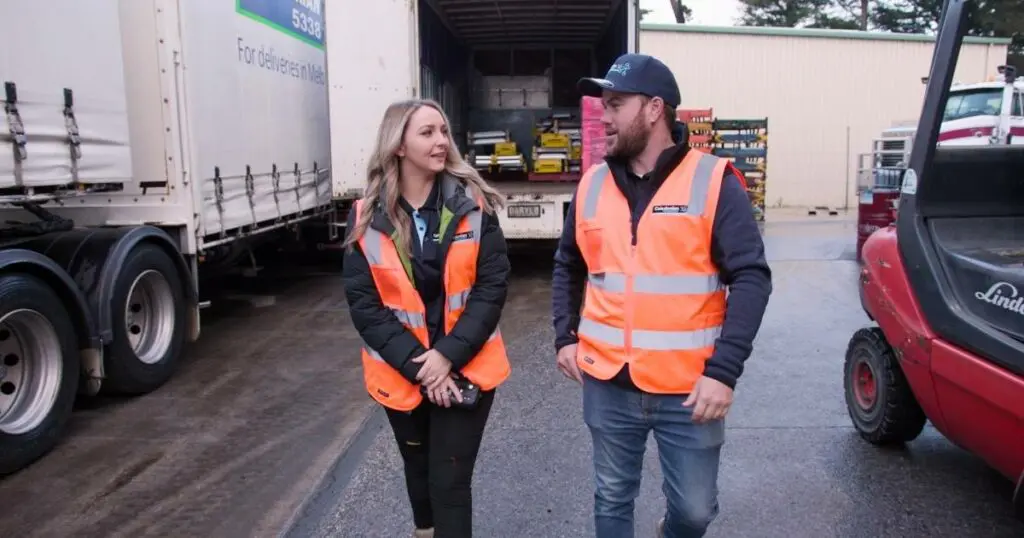 Step 2: Find the right TMS for your business
There are a lot of different TMS options out there, and some just won't be the right fit for you. Choosing the wrong TMS can mean you lose resources, time and money.
So, how do you know which TMS will work for you? What should you be looking for?
▶️ Ongoing updates. You shouldn't just choose a TMS that fits with your business today. You want a system that'll keep up with rapid changes in the transportation industry, as well as your business growth. So consider: how often does this system update, and what is the process for updating? Cloud-based servers often have more regular and easier system updates than server-based ones.
▶️ Integrations. Ask yourself: does this TMS integrate and connect with the other systems that you, your customers and on-forwarders have in place? Will they work seamlessly to boost visibility and connectedness or will it increase your workload?
▶️ Is it flexible? You need a system that's easy to modify, depending on your business needs. Whilst everyone is essentially doing the same thing, getting something from point A to point B, the way you manage that process is often unique. One size doesn't fit all so your TMS likely won't look the same as your competitor's. Anyone can achieve this with big budgets for expensive development, not everyone can do it out of the box.
▶️ Interface. Is the system easy to use? Is the user interface intuitive and streamlined and do the workflows and processes make sense? Remember that your network will all have to use this software, so make it easy for them.
▶️ Accessibility. Is it cloud-based or server-based? This can affect how easy it is to access your information remotely (wherever you have internet access). As the internet connects more and more data points, having your TMS in the cloud will be critical to successful integration.
Step 3: Get your staff on board too
We all know how common it is for some staff to be resistant to change (change is hard). But they are your key to successful TMS implementation: happy and willing TMS users.
So - before TMS implementation - everyone in your company needs to know what's going on and why.
A common reason for TMS failure is a lack of understanding or acceptance from the people who need to use it regularly.
If you've followed the first two steps, defining your goals and finding the best TMS for your business, then it will be easier to bring everyone happily on board.
Step 4: Prepare your team for success
Before you implement your TMS, all of your staff and other users should have an appropriate action plan. Prepping your team and getting them excited will set you up for success. Consider things like:
▶️ Assigning a project manager to oversee the TMS implementation
▶️ Create a committee to manage and organise the implementation
▶️ Dedicate additional IT resources to the project (they'll do the grunt work and also training during the implementation)
▶️ Host meetings with relevant stakeholders to discuss integrations with all of your systems
▶️ Use crystal-clear communication to keep people updated and involved
▶️ Acknowledge and plan for potential challenges or setbacks.
Step 5: Make and follow a plan
TMS implementation can take two days, two weeks or two years depending on what you need it to do. Having a clear plan will help your team not lose momentum in the process.
Creating a reasonable timeline with budgeting and action points can help you stay on track. Document everything as you go to remain organised as you move forward.
Thinking of implementing a new TMS?
We hope our top five tips above have been helpful. If you're thinking about implementing a new TMS or switching from your old TMS, talk to our friendly team today. With years of experience in Transport Management Systems, our friendly team are happy to answer any questions you have about the process and provide advice, so you have all the information you need to get started.