Table of Contents:
Discover some simple ways to ensure that your delivery systems are professional, efficient, and can cope with foreseen and unforeseen interruptions in the supply chain.
The bottom line for any logistics company is making the delivery: on time, intact, and to everybody's satisfaction. Sound's simple doesn't it? But as every courier, 3PL, warehouse manager, retailer and even final customer knows, things don't always work out that way.
The impediments and dramas of delivering the goods are multiplied for logistics companies. You have to cope with issues affecting the products coming down the line to you; and all of the problems associated with consigning the goods to the waiting customer.
In Australia, the usual problems associated with supply chains are magnified by distance. Not only are we a long way from many of our markets and suppliers; Australia is a big place and the distances that products have to travel to reach their final destination can often be immense.
So how do you smooth out the bumps and bridge the pitfalls (both expected and unexpected) of the supply chain in order to place the product — whatever it is — into the sweaty hands of the impatient, but ultimately grateful, final recipient?
In this article, we are going to take a look at some simple ways you can guarantee that you'll be able to deliver the goods.
You're Delivery Professionals, Dammit!
At the start of the movie Ace Venture: Pet Detective, Jim Carrey's character (the titular Ace Ventura) is seen dressed as a delivery man kicking a box down a street. He jams it in the doors of an elevator, does hand-stands on it, and then lines it up for a big kick. "We're going downtown," he says before booting the now crumpled and wrecked package to the customer's door.
This is not, of course, how packages are meant to be delivered, even if it is kinda funny. The point, however, is that the efficient delivery of packages — whatever they are — is a complex, highly-evolved process that has to evolve and adapt to change continually.
It's a whole new world out there
These days, delivery logistics require a high degree of skill, planning and professionalism. Whether you are a third party logistics (3PL) operator, a warehousing and storage provider, or a specialist delivery company, your staff need to be highly trained, your service needs to be reliable and user-friendly, and your control systems need to be state-of-the-art.
E-commerce is the new normal
The COVID-19 pandemic was a game-changer. Retailers discovered that it was far more efficient to sell their products online while consumers realised that shopping online was super simple and convenient.
The pandemic created a massive spike in e-commerce growth rates according to market analyst Oberlo. And although the e-commerce growth rate is now far from the level it was in 2020, the company forecasts an average annual growth rate of just under 7.5% until 2026.
All of those millions of packages generated by online shopping — not to mention all of the raw materials needed to create the products inside them — have to be shipped, stored and delivered. And that's where your company comes in.
Your customers are going to expect the best service when it comes to delivering their goods. And here are some ways that you can meet their expectations.
Train Your Operations People Well
Making sure that your staff are well trained and competent is one of the fundamental attributes of an efficient delivery or 3PL operation. Here in Australia, people are pretty understanding of delays and complications caused by long distances and complex supply chains.
But nevertheless, if your training regime is effective it will make your staff's job easier and more enjoyable, something that will have a flow-on effect right through the delivery process.
Professionalism training
Courier drivers don't drive like regular motorists. They need to be able to adapt to multiple routes, process complex combinations of stops, drops and pickups, and still be able to grab a quick coffee and a pie en route.
For this reason (and many others) your training needs to focus on creating a working environment that allows your staff to maintain a high degree of professionalism, regardless of how complex and difficult their routes become. This is also true of the people you employ to manage your warehousing, stock control, product selection, packaging and shipping operations.
A key component of this is ensuring that your management systems are easy to learn, highly customizable, and can adapt to on-the-fly changes as they occur. That way, no matter how many impediments the supply chain world throws at your staff — from missed connections, traffic jams and customers not at home, to not having any mince and cheese pies left at the servo — they will be able to stay in control and retain that all-important air of professionalism.
Customer service training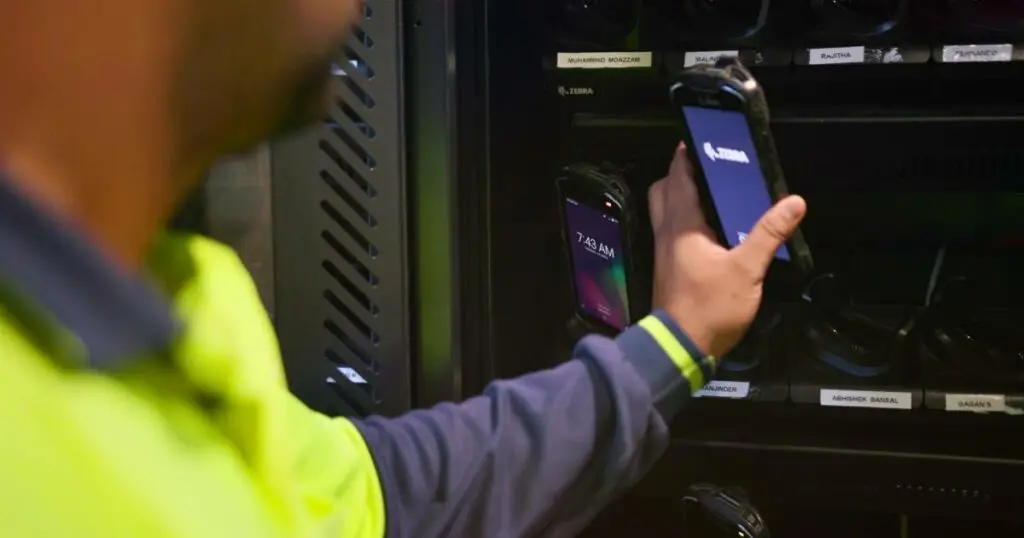 Your phone operators and delivery personnel are the face of your company. So giving them the tools to confidently work with your customers is vital. This not only means hiring staff who are approachable, competent and good to deal with. It also means giving them access to systems that are efficient, user-friendly and that work fast.
And you'll need to train them how to use these systems effectively so that when a customer from a mine in the Pilbara rings up to ask about a shipment of bearings coming from Wolloomooloo, your operator can tell them exactly where it is and when to expect the courier driver to arrive.
Software and systems training
Software need not be excessively complex to work perfectly and to be user-friendly. In fact, we reckon that TransVirtual's transport management system (TMS) software is by far Australia's easiest-to-use system. But any system needs its users to be trained in how to operate it.
A good way to accomplish this is to have regular training sessions with your staff to get their feedback on any issues that they are having and to figure out ways to make their jobs easier within the framework of the software system.
Remember, not everyone can cope with new technology. And everyone learns at a different pace, so tailor your systems training to suit each staff member. You can even consider one-on-one training sessions if that will help.
Optimize Your Delivery Routes
The basic building block of any delivery system is optimizing your routes for both speed and efficiency. Bad route planning will result in loss of income through increased costs and reduced customer satisfaction through missed or late deliveries.
So you are going to need a TMS that can cope with multiple factors that are constantly evolving.
Priority stops
Every customer thinks that their delivery is the most important. That's understandable. But if your TMS can set some priority stops that run in an efficient order, with less important stops arranged between them, your crew can bounce between these destinations and keep the goods flowing to the satisfaction of everybody concerned.
Timing is everything
Many businesses are only open between certain hours. So if deliveries need to happen within these hours, it is a big win for your reputation if your system allows your staff to be there on time ready for the customer to take delivery. This is especially important if you deliver time- or temperature-sensitive goods such as foodstuffs, legal documents, medical supplies…or even a consignment of mince and cheese pies.
Changes
Not just a classic David Bowie song: changes are a routine part of robust delivery management. You are going to need a TMS that can rapidly adapt to changes in traffic, customer availability, and distances (a big deal in Australia). Most importantly, these changes need to be able to be entered into your system IN REAL TIME.
Update the Updates
Everybody's busy these days. From heading out to the footy in Fremantle, going down to catch a wave at Bondi, hitting up the cafés of Melbourne's Laneways or shifting sheep in Tibbooburra, your customers are likely to be on the move and available at specific times.
Where's my package?
Route monitoring should be a standard feature of your TMS. You should know at all times where a package is (even if it's still on Shelf 3A in your warehouse) and be able to update your customers at regular intervals during the delivery cycle.
Your system should have the functionality to send automated progress reports via SMS or email to the customer, give an ETA based on the most optimal route and even inform them when the courier is approaching their home, office or place of business. This creates a sense of expectation with the customer. And if you are able to meet that expectation, your customer service skills are going to look very impressive.
Confirm It Every Time
Delivery confirmation is an all-important last step in the supply chain. Proof of delivery (POD) gives everyone in the supply chain — from the original consignor to the elated customer — the peace of mind that the product has been delivered successfully.
Electronic POD systems allow you to capture a signature from the customer, collect and store data about the courier's presence at the location with GPS and even photograph the location as proof of delivery.
Take the Next Step With TransVirtual
Looking for a transport management system to take your delivery business to the next level? At TransVirtual we reckon that our software systems for managing warehousing, 3PL and deliveries are second-to-none!
By simplifying your systems and making them as efficient as possible you will ensure that your staff can make their deliveries quickly, and let them concentrate on being professional and highly customer-focussed.
So give us a call on 1800 975 305 and talk to one of our friendly (and highly-trained) staff members about how your company can benefit from using Australia's most trusted logistics software.