Table of Contents:
How adopting some simple strategies can enhance your freight forwarding operation in order to attract new customers and retain your existing ones.
Shipping stuff used to be so simple. It didn't matter if it was going down the street, across a city, out to the Outback or all the way from Australia to the other side of the world: you could simply pop your customer's goods onto the appropriate mode of conveyance, and it would get to its destination…eventually.
But the COVID-19 pandemic, the ongoing war in Ukraine, constraints and pinch-points in world shipping and supply chains have meant that delivery logistics have become ever more complex and fraught.
Added to that, customer expectation has changed dramatically. Clients need their goods shipped ASAP and customers wish to receive the products they've purchased in record time.
So in these tricky times, how do you maximise your freight forwarding company's efficiency and customer satisfaction, ensure that your bottom line remains viable, generate new clients and retain your existing ones?
We've put together a consignment of freight-forwarding strategies that can help you do this. So let's open up the box and have a look.
Freight Forwarding in the 21st Century
A freight forwarding company can add significant value to a supplier's customer service. Freight forwarders can simplify a company's supply chain by providing the infrastructure, knowledge and logistics required to get products through some (or all) of the supply chain. They have access to transport and warehousing and can connect various separate sections of the dispatch/delivery process together.
But as well as providing a fantastic service for your existing customers, you need to gain new clients as well, right? That's how your business will keep growing. In an increasingly cluttered, fragmented and chaotic e-commerce world, getting your freight forwarding company's name to stand out from the crowd can be difficult.
Luckily, there are some simple ways that you can make your service more visible to search engines. And when a client Googles the phrase "best freight forwarders near me" your company will rank high up on the search engine results page (SERP).
Here are seven easy strategies you can employ to improve your position on the SERP, impress your existing clients, and get those new customers rolling in.
1) Be memorable
Great service builds great customer relationships. And when your customers are happy and satisfied with your service, they'll tell their friends. But you're going to have to be switched on in order to provide that great service. Having the most up-to-date software systems to manage your client's freight journey — from pick-up and warehousing to final delivery, sign-off and billing — is going to make a big difference.
Being able to control and monitor each step of the delivery process, and keep the client informed in real time about the consignment's progress, will foster a feeling of trust in your service.
To do this, think about how you can improve or modify some or all of the following aspects of your business:
Provide a single point of contact for your customers.
Use technology to rapidly solve problems such as changing traffic patterns.
Keep clients informed of your latest services.
Provide instant support via text, email and messaging.
Invest in a robust driver support app to give your staff the ability to deliver on time whatever situations they encounter en route.
So…when your clients know that their consignment of (notoriously easy-to-lose) 10mm sockets destined for Alice Springs is going to get there on time, regardless of bushfires, washouts, mobs of cattle on the track or a shortage of Chicko Rolls at the Coober Pedy Roadhouse, they are going to keep using your freight forwarding service.
2) Specialities and niches
Being able to tell your customers "yep, we can do that" is a guaranteed way to generate both word-of-mouth referrals and great online reviews of your service. Adding specialist freighting solutions to your operation can set you apart from competitors and generate higher income, especially if you can undertake tricky deliveries.
You might try specializing in deliveries to out-of-the-way destinations that require 4WDs, offer a certified Dangerous Goods freight service, target B2B or B2C e-commerce customers, or develop a reputation for being a specialist in forwarding ugly freight.
These and other specialities and niches can be merged with your existing freight forwarding operation to not only add value to your service but to draw in new customers looking for specialist knowledge.
3) Know your stuff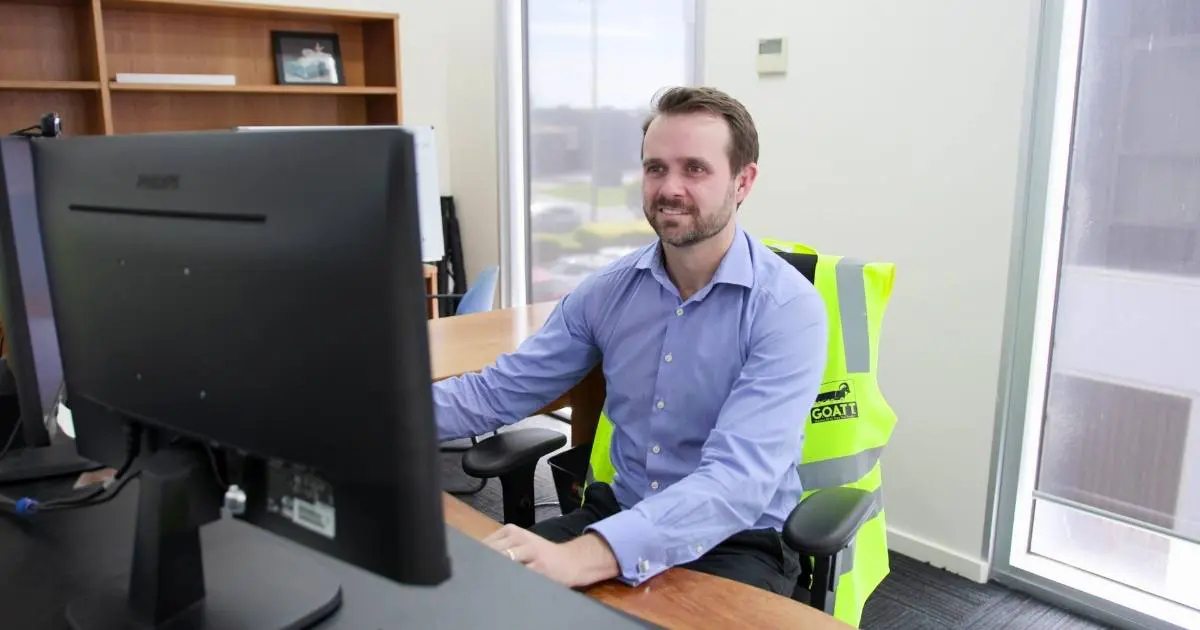 Your customers need to have faith in your abilities. A big component in getting those online and personal referrals (as well as attracting the attention of search engines) is ensuring that the so-called "trust gap" between you and potential clients is as narrow as possible.
A simple way to do this is by sharing your knowledge. Your website is probably going to be the first point of contact between you and a new customer, so you'll need to show that you know your stuff right from the get-go.
Your website should include information about the latest developments in logistics, current industry challenges, case studies and statistics, the latest technological integrations, and tips to help your customers overcome common logistical challenges.
There are a number of ways that you can do this, including:
Short informative videos.
POD casts on platforms such as YouTube.
Articles and blog posts on your website and links to industry, magazines, or websites.
And that third option leads us nicely to our next strategy, digital marketing
4) Invest in digital marketing workflows
Generating sales leads through advertising and phone calls is all well and good. But these days, potential clients who approach you because they found you on the web are far more likely to become permanent customers.
Digital marketing relies heavily on having a good website and adhering to what you might call "rules of engagement." These can include:
Automated email workflows. Sending emails out to existing clients, and automatically following up on inquiries from potential clients, is the most basic form of digital marketing. An automated email workflow system such as Klaviyo will take the hard work out of contacting and retaining clients.
Customer segmentation. Whatever your client base is, you can break it down into "segments" that can be targeted with appropriate content.
Keep it simple. A cluttered or hard-to-navigate site means customers will soon tire of it and find an easier place to search for their freight forwarding requirements. So keep your pages to a minimum.
Customer reviews are gold. Encourage your existing customers to leave reviews with an easy-to-use review page.
Navigate to me. List your freight forwarding business with mapping sites such as Google Maps and Yelp so that when a potential client searches "freight forwarding operators near me" yours will appear at the top of the SERP.
Go organic. A blog page that is regularly updated with fresh content will keep the search engines coming back to your website. Hire a copywriter to generate content that includes SEO keywords related to your freight forwarding business.
5) Networks are a necessity
Freight forwarding agents need to be in constant contact with each other. That's not to say you need to be cozying up to the competition. But in order to facilitate things such as freight consolidation, access to economies of scale in shipping, containers and fleets, and connect with operators across the globe, networks are vital.
So join up with industry networks and spread your reach as far as possible. Who knows where your next client might be located!
6) See and be seen
Trade shows and conferences are great places to showcase your freight forwarding company. Interpersonal connections are worth much more than cold-calling and automated emails. A trade show booth is a great place to meet your clients face-to-face, answer their questions and build relationships.
Not only that, but by attending trade shows and conferences, you will collect lots of stories and information that can be converted into content to share on your website's blog page.
7) Keep talking
From the time you receive an initial inquiry from a potential customer to the delivery of their consignment to its correct location, you need to be constantly communicating. Your system should be able to deliver automated updates throughout the delivery process to ease any anxiety the customer may have about the journey of their goods.
By doing this, you'll show them that they can count on you and your team as professional freight forwarders. In turn, they will recommend you to other potential clients, post good reviews on your website's customer feedback page, and thus push your business up the search results page.
Australian-made Software for Australian Freight Forwarders
At TransVirtual. We understand the unique set of circumstances that Australian delivery and logistics companies operate under. We pride ourselves in our ability to custom-design logistics software that is perfect for your operation: wherever it is and whatever sector of the supply chain you service.
So if you would like to learn more about how our WMS, traffic management, 3PL and route optimization systems can enhance your freight forwarding strategies, let us know. We'd love to hear from you and help your company move forward.